Local Legends: Famous Golfers from Phoenix, Arizona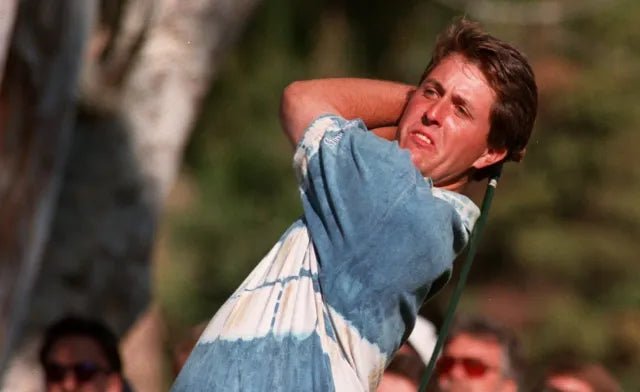 Phoenix, Arizona, is not only known for its spectacular golf courses but also for producing some of the finest golf talents in the sport's history. From legendary professionals to rising stars, the Valley of the Sun has been home to numerous famous golfers who have left their mark on the game. In this article, we'll celebrate the achievements of these local legends and explore their contributions to the world of golf.
Phil Mickelson
No list of famous golfers from Phoenix would be complete without mentioning Phil Mickelson. Known as "Lefty," Mickelson is one of the most successful golfers in the history of the sport. Born in San Diego but raised in Scottsdale, Arizona, he has won five major championships, including three Masters titles. Mickelson's short game wizardry, charisma, and left-handed swing have made him a fan favorite worldwide.
Tom Weiskopf
Tom Weiskopf is a Phoenix native who made his mark on the golf world in the 1970s. He won the 1973 Open Championship and had a total of 16 PGA Tour victories during his career. Weiskopf's powerful and elegant swing is still remembered by golf enthusiasts.
Heather Farr
Heather Farr, a talented golfer born in Phoenix, made her presence felt on the LPGA Tour in the 1980s. She was known for her exceptional sportsmanship and perseverance. Despite battling cancer, Farr continued to play and inspire others until her untimely passing. The Heather Farr Player Assistance Fund is named in her honor and provides support to LPGA players in times of need.
Billy Mayfair
Another Phoenix native, Billy Mayfair, has had a successful career on the PGA Tour. He has five PGA Tour victories to his name, including a memorable win at the 1995 Tour Championship. Mayfair's consistency and strong putting skills earned him recognition among his peers.
Grace Park
Grace Park, originally from Seoul, South Korea, moved to Phoenix at a young age. She went on to become an LPGA star, winning six LPGA Tour events. Park's powerful swing and passion for the game made her a respected figure in women's golf.
Tom Lehman
Tom Lehman, although born in Minnesota, is closely associated with Phoenix, where he resides and has contributed to the local golf community. Lehman won the 1996 Open Championship and achieved multiple victories on the PGA Tour. He later captained the U.S. Ryder Cup team.
Jon Rahm
While not originally from Phoenix, Spanish golfer Jon Rahm attended Arizona State University and now calls the city his home. Rahm quickly rose to prominence, earning multiple PGA Tour wins and becoming one of the world's top-ranked golfers. His impressive ball-striking and competitive spirit have garnered him widespread acclaim.
These famous golfers from Phoenix, Arizona, have made significant contributions to the sport and left a lasting legacy. They serve as an inspiration to aspiring golfers and a testament to the exceptional golfing talent that the Phoenix area has produced. Whether through major championship victories, sportsmanship, or community involvement, these local legends continue to be celebrated in the world of golf.
---